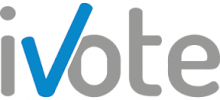 iVote need ambitious future engineers who are interested in expanding their knowledge in one of the following areas: software development, software testing, engineering software requirements.

 

iVote is a software company specializing in software for electoral modernization and e-learning.
Forbes, InVentures and RedMagazine wrote for iVote. It is the only Macedonian company in tge brochure of the European Commission Secret of Success 2014/2015. iVote is the winner of 2013 European Venture Contest Award Winner and European Business Awards 2014-2015 National Champion.
The deadline to apply is up to 11.22.2015 year. We encourage the interested candidates for a paid internship and employment to register on the website for a career in iVote: