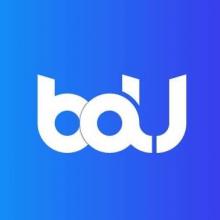 The Startup Acceleration Program – Spring 2019 will be the first program run by the newly established Accelerator UKIM, which is supported by the Fund for Innovations and Technology Development. In the next three years, about EUR 500,000 will be invested in selected startups from Macedonia.
During the 8-week program, domestic and foreign experts will work with the selected startups and support their business development. The Program will end with a Demo Day, when the startups will have a chance to pitch their venture in front of Accelerator UKIM's Investment Committee, for potential investment of up to EUR 25,000.
The startup acceleration program is open to early stage startups, entrepreneurs and companies that:
• Have innovative and technology driven product/service prototype;
• Have a great and functional team;
• Are dedicated to problem-solving, with flexible mindset and open for criticism;
• Are registered company in Macedonia not older than 5 years, or willing to register by the end of the program.
Apply by 17 March 2019 at: https://bit.ly/2GXFqhR
Only selected startups will be invited for an interview. For more information, please contact: accelerator@ukim.edu.mk