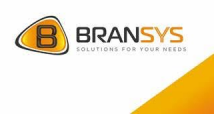 Kомпанијата Bransys објавува отворен конкурс за работни позиции и ги поканува студентите на ФИНКИ да аплицираат. Повеќе информации за  конкурсот се дадени во продолжение.
 Open position: Senior Android developer
Required:
2+ years of professional Android Experience
At least one major app in the Android App Store (Google Play, Amazon)
Basic knowledge of SQL
Team spirit
Dedicated and hard working person
Experience with REST web services
Extras:
Open position: Technical support and QA
Experience of customer service roles will be advantageous for this job as it will demonstrate that you have the desired communications and people skills.
Required:
An ability to assess each customer/employee's IT knowledge levels
Ability to deal with difficult callers
Logical thinker
Good analytical and problem solving skills
Up-to-date technical knowledge
An in depth understanding of the software and equipment your customers/employees are using
Good interpersonal and customer care skills
Good accurate records keeping
Basic knowledge of SQL
This is a really exciting time to be joining our company, we have a wealth of interesting and varied projects and can offer the successful candidate a genuine career development opportunity. Open possibilities for travelling (USA, Serbia).
For more details or application please send us your CV today at jobs@bransys.com.