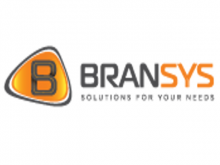 Senior Android developer (2 open positions in Macedonia).
Required:
- 2+ years of professional Android Experience;
- At least one major app in the Android App Store (Google Play, Amazon);
- Basic knowledge of SQL;
- Team spirit;
- Dedicated and hard working person;
- Experience with REST web services. Extras: - Google maps;
- Linux.
This is a really exciting time to be joining our company, we have a wealth of interesting and varied projects and can offer the successful candidate a genuine career development opportunity. Open possibilities for travelling (USA, Serbia) For more details or application please send us your CV todayatjobs@bransys.com